Two Butchers
A Novel by
Andrew Lansdale
---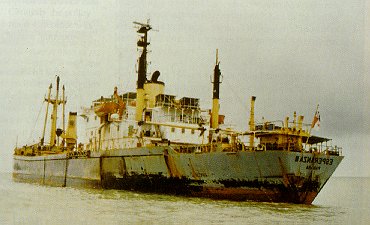 Admiral Vernon Gerard has many pressures in his life. As head of the Intelligence Branch of the Royal Navy, he is concerned at the rise in targeted ship disappearances. As a husband, he is worried by his wife's deteriorating health and reporting to both the Prime Minister and his cabinet and the Admiral of the Fleet, pulls his loyalties in many directions.
An unlikely ally appears in the form of Captain Norris, the Master of a hijacked merchant vessel. The ship's Owner Sir Francis Kinloch, volunteers the services of a second ship and those of Captain Norris to solve this shipping problem. But when Kinloch travels to visit the ship with his secretary, Captain Norris finds that his loyalties are also pulled in more than one direction.
When the ship sails into danger a huge international conspiracy is gradually uncovered and Norris and his lover find that their lives depend not only on their alliance with Admiral Vernon, but on the goodwill of Sir Francis Kinloch, the shipowner.
---